5 Most Valuable Gengar Plush Dolls
Gengar is both a Ghost and Poison-type Pokemon introduced in the original 151 and is the final evolved form of Gastly. Its official Pokedex description states:
On the night of a full moon, if shadows move on their own and laugh, it must be Gengar's doing.
In this article, we're going to cover the 5 most valuable Gengar plush dolls that are sold out at primary retailers. Hopefully, these dolls don't move on their own when you have them on display during a full moon [insert scary laugh].
5. Gengar Sitting Cuties Plush
Height: 5 inches
MSRP: $10.99
Originally Sold At: Pokemon Center
The Sitting Cuties (aka Pokemon Fit) plush series included the original 151 Pokemon and was available for purchase at Pokemon Center locations across the globe. Gengar is a bit harder to find than the other Pokemon plushies in this set and sells for an average price of $40 on eBay today.
4. Shiny Mega Gengar Plush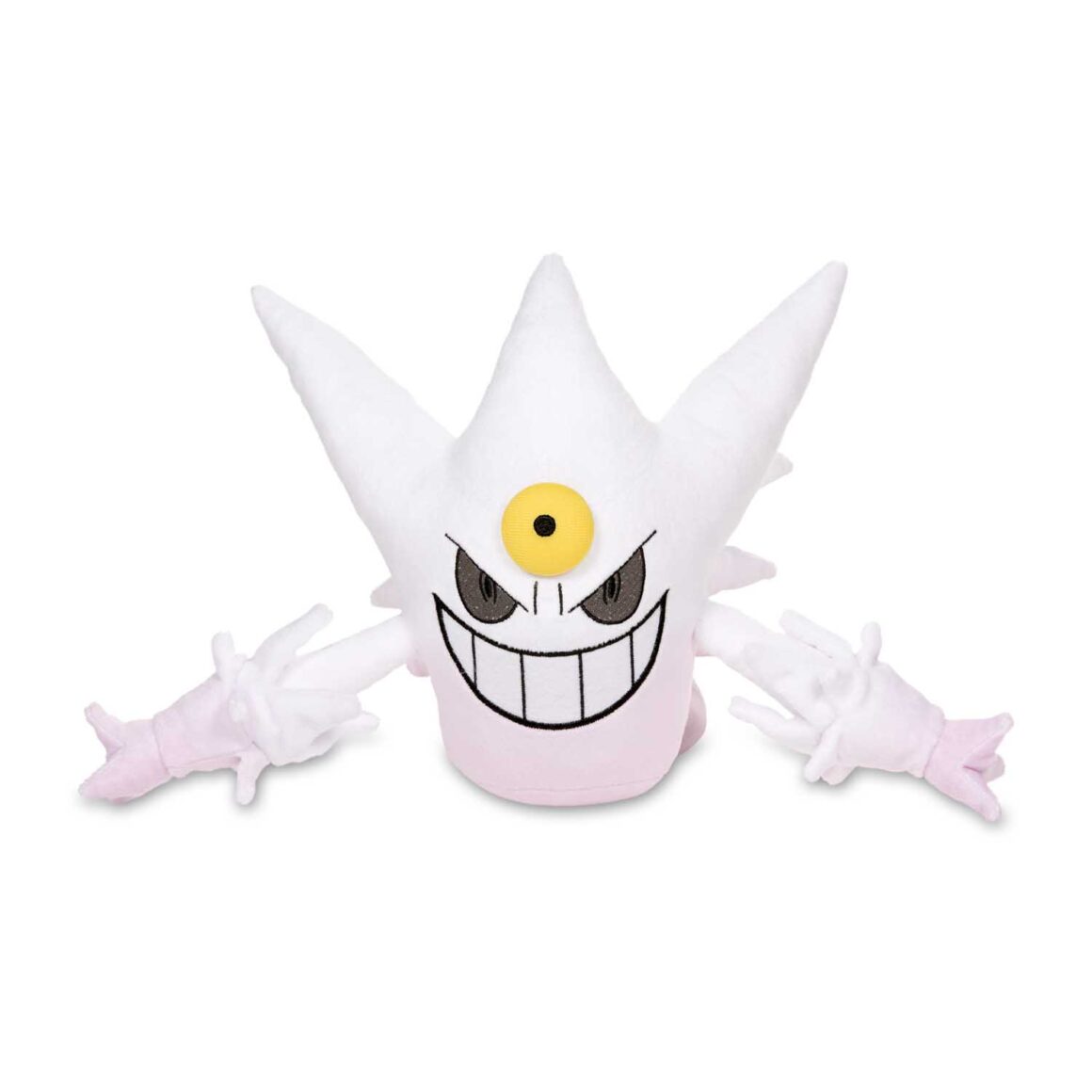 Height: 13 inches
MSRP: $22.99
Originally Sold At: Pokemon Center
This plush definitely has Ghostbuster vibes, and not just because Gengar is a ghost Pokemon. Shiny Pokemon are usually quite rare, but this one isn't the rarest Gengar plush you'll see on this list. It currently sells for $45-$50 on eBay, but be careful; there's a counterfeit version of this plush, so make sure your purchase comes with authentic Pokemon Center tags.
3. Gengar Squishy Plush
Height: 16.5 inches
MSRP: $42.99
Originally Sold At: Pokemon Center
This Gengar was released as part of the Squishy Round Plush series, which consisted of nine Pokemon, including some fan favorites like Snorlax and Pysduck. The dolls in this set are meant to be hugged, squeezed, and smooshed, so if you really like Gengar, then this might be for you. The last known eBay sale was in August 2021 for $80. The plush in that auction was in used condition with a blemish on the doll, but contained the original tags.
2. Gigantamax Gengar Plush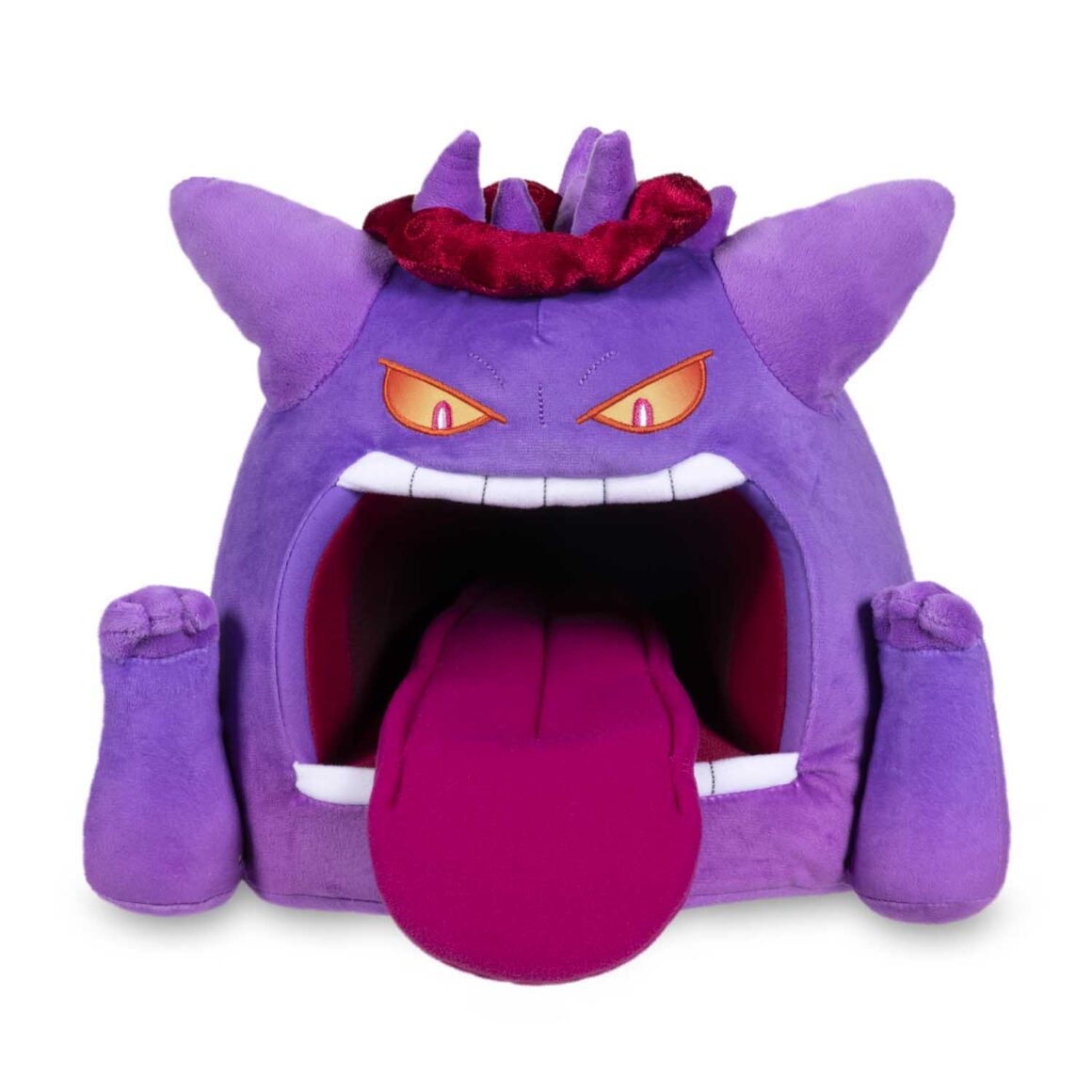 Height: 9.75 inches
MSRP: $47.99
Originally Sold At: Pokemon Center
The name does this plush justice – it's gigantamax wide! While the width measures big at 14 inches, the height is only 9.75 inches, so you won't be able to fit your head inside its mouth. This is the only official Gigantamax Gengar plush on the market right now and sells for around $100 on eBay.
1. Pokemon PC Cushion Gengar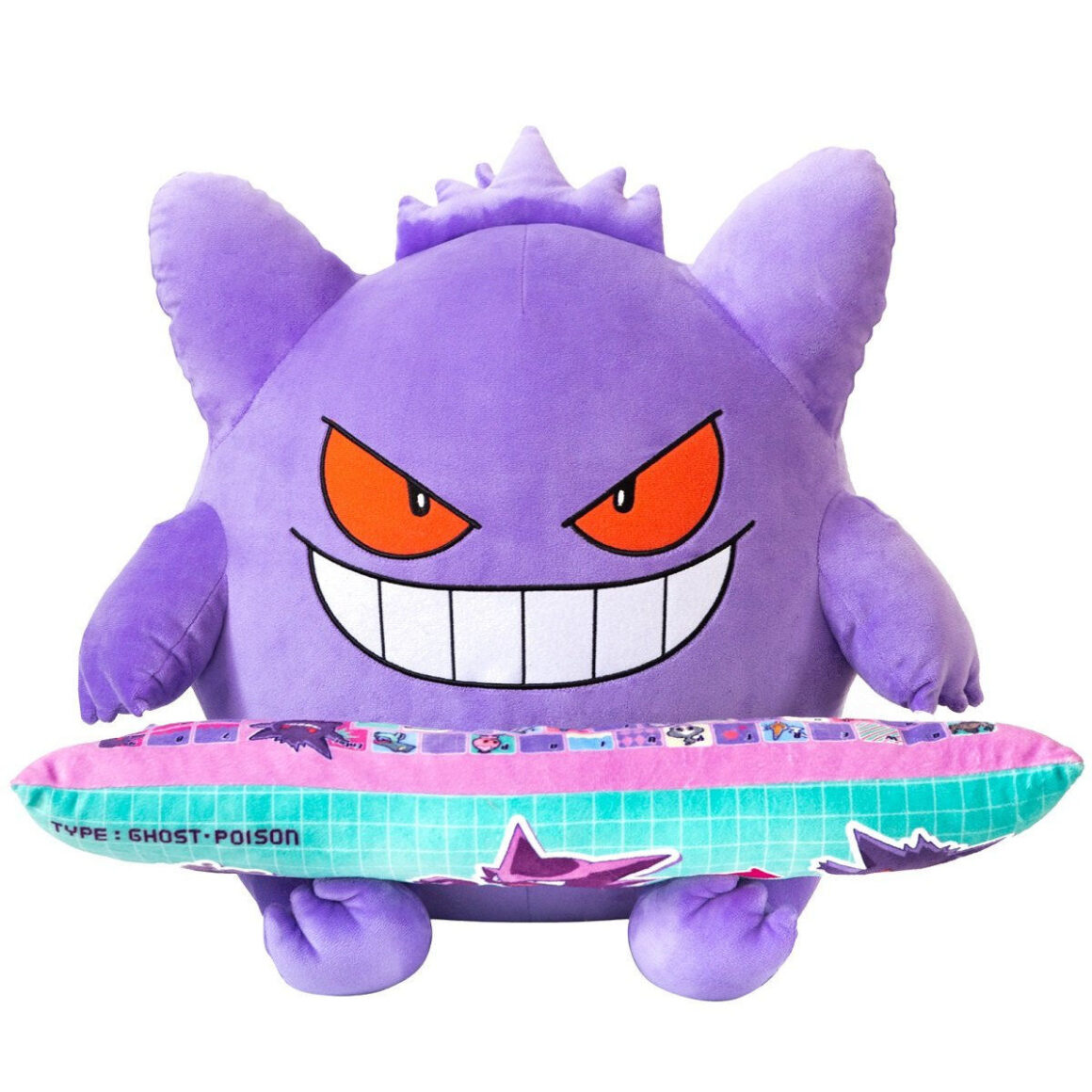 Height: 19.7 inches
MSRP: $79.99
Originally Sold At: Premium-Bandai Shop
Produced by Bandai, this product came with a Gengar plush for trainers to hug, as well as a keyboard arm rest for Gengar to work together with you. Pre-orders for this plush closed in late 2020 and shipments began in February 2021. This is the most valuable Gengar plush on the market in 2021 and sells on eBay for $160-$180 in new condition.
Looking for other Pokemon figures to collect? Check out our guide on The Wand Co Pokeballs!