10 Most Popular Anime Skateboard Decks
Skateboarding has evolved since the first Tony Hawk Pro Skater game was released in the 90s. Back then, most skateboarding decks were designed and promoted by pro skaters or established brands like Spitfire, Blind, and Element. Today, you can find skateboard decks for any popular franchise, and anime is no exception.
In this article, we're going to review the top 10 anime skateboard decks ranked by popularity and coolness factor.
#10
Episode x Jujutsu Kaisen Skateboard Deck
Jujutsu Kaisen is a relatively new anime, so it's surprising to see that the franchise already has an official skateboard deck. Nevertheless, we're happy it exists and the beautiful artwork featuring the anime's protagonists has earned the deck a spot on this list.
#9
Finesse x Voltron Skateboard Deck
This Voltron deck by Finesse was released in honor of the series' 30th anniversary. Oddly enough, there aren't many decks that show Voltron in its fused form; most are just artworks of the lions. So it shouldn't come as a surprise that this is the most popular official Voltron skateboard deck on the market!
#8
Know Bad Daze Cash Only Skateboard Deck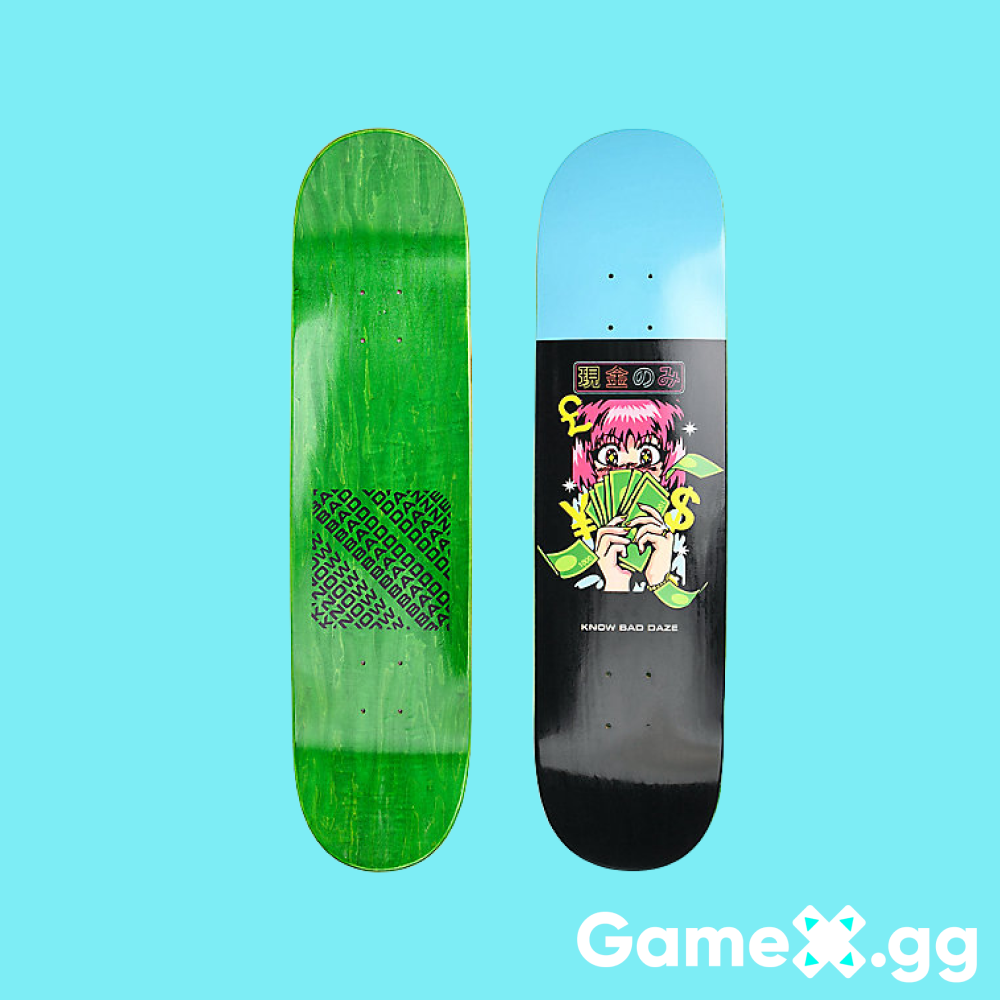 Not all decks on this list are from an anime series! Know Bad Daze is a company the specializes in anime-style artwork designs for skateboards and other skater paraphernalia. The Cash Only Deck is really popular among fans of the brand and is the most affordable skateboard on this list with an MSRP of $60.
#7
HUF x Street Fighter Cammy Skateboard Deck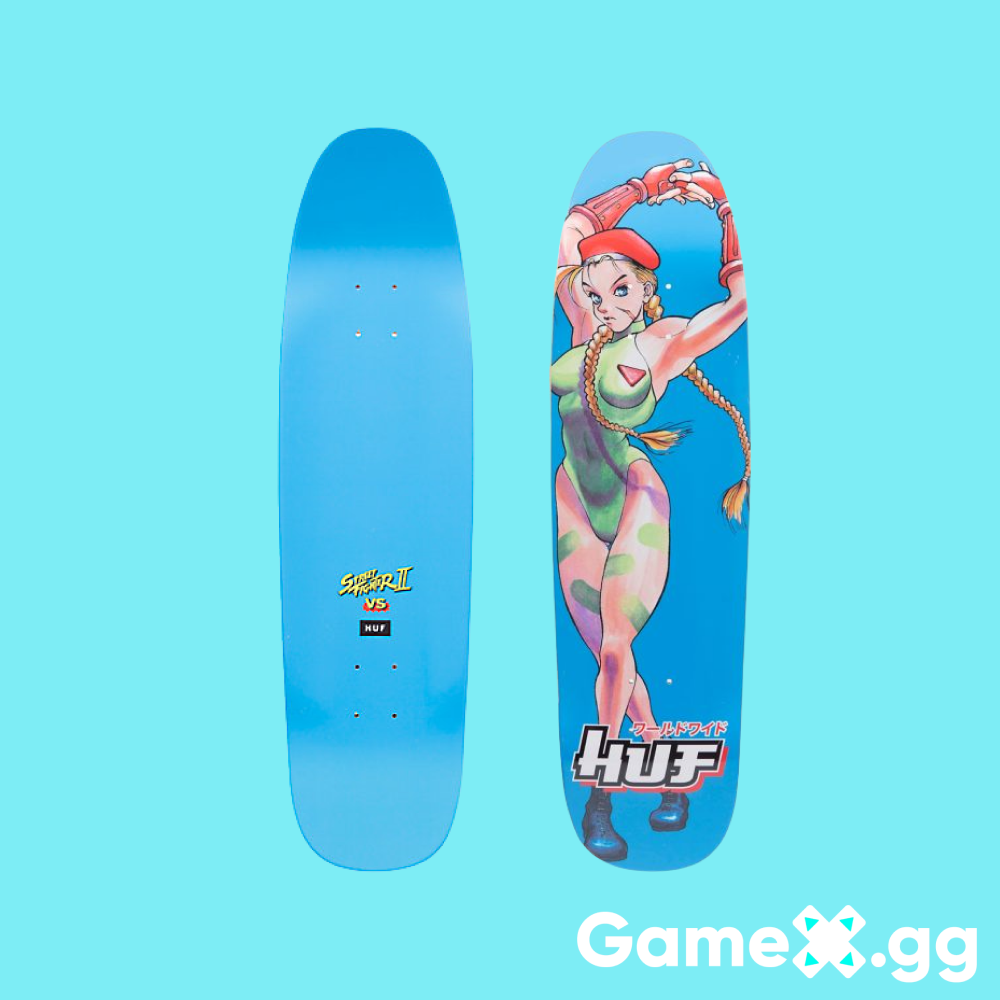 HUF has released four Street Fighter cruiser skateboards, but Cammy is the one to make this list (and rightfully so). Everything about this deck is dedicated to maintaining that early 90s feel; Cammy's original art-style drawing, the original Street Fighter II logo, and the blue color from the arcade cabinet. This is a must have for Street Fighter fans!
#6
Paul Rodriguez Sailor Moon Skateboard Deck
Fighting evil by moonlight. Winning love by daylight. Pro skater Paul Rodriguez has partnered with Primitive to bring us the coolest looking Sailor Moon skateboard deck we've ever seen. Like Cammy, the art-style and tone of the deck is true to the original 90s anime. Also, we're suckers for holograms and this deck shines like no other (maybe it's the moonlight?).
#5
Paul Rodriguez SSGSS Goku Skateboard Deck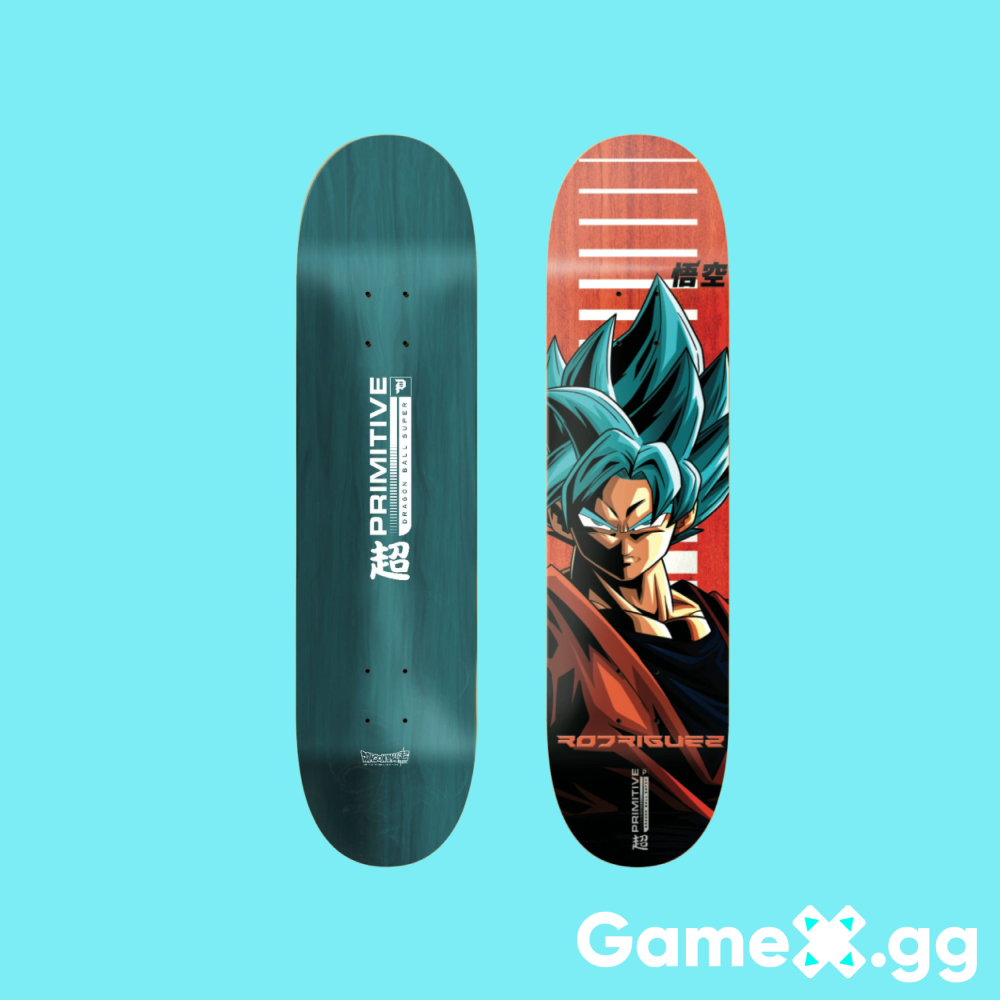 There's a lot of Goku Skateboard decks out there, but only one official deck has his Super Saiyan God Super Saiyan (aka Super Saiyan Blue) form! The top of the board matches the Saiyan's blue hair and the backdrop on the bottom matches his uniform. This board is sold-out at retailers, so expect to pay at least a hundred dollars for it on the secondary market.
#4
Jb Gillet Obito Jinchuriki Skateboard Deck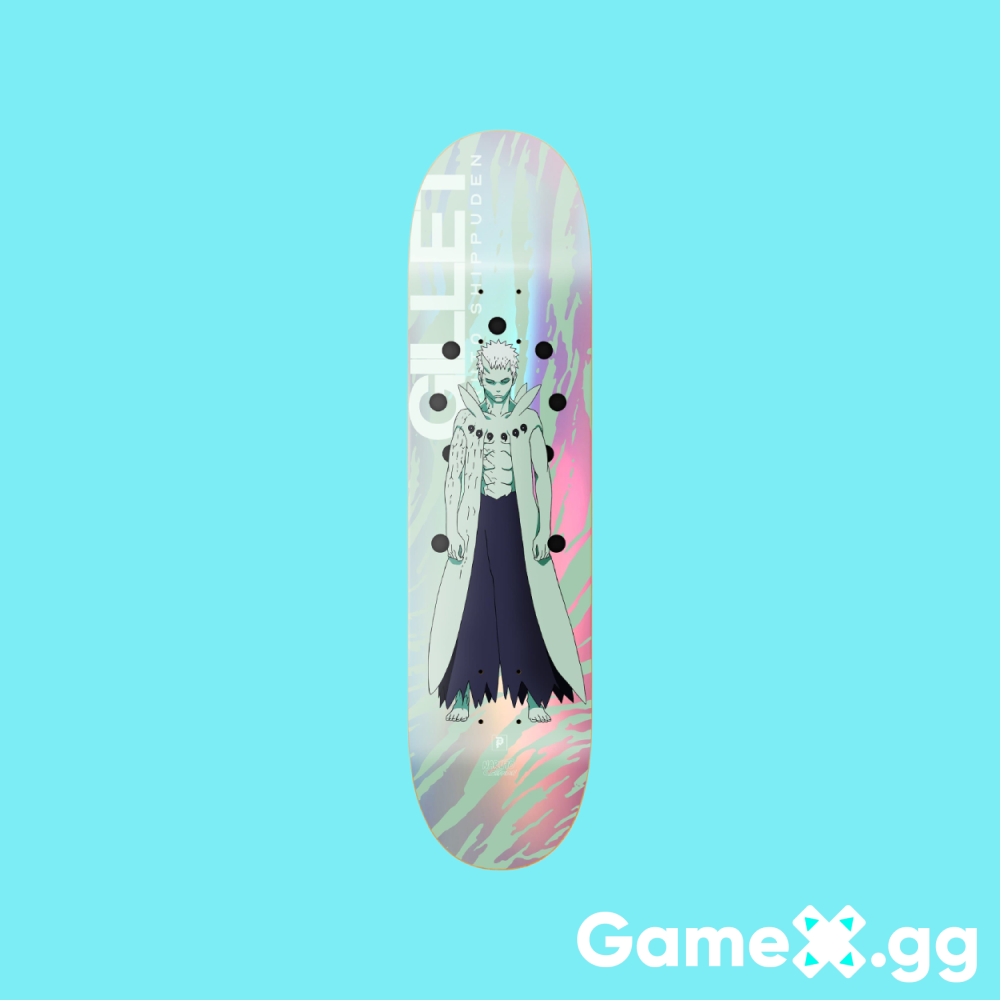 This is a rare deck indeed! The Sage of Six Paths Obito deck has been sold-out for ages, with only a few appearing on the secondary market from time-to-time. If you're a Naruto collector, then expect to pay a couple hundred dollars for this deck, but it's well worth it. The colors, Obito's pose, and pristine hologram make this a must-have for any Naruto fan.
#3
Deku X All Might Skateboard Deck
Notice something unique about this board? It has artwork painted on both sides! That's pretty hard to find these days, so this deck gets bonus points. The One For All deck features both Deku and All Might in an explosion of vibrancy and color. The detail on this board is uncanny, and it's the perfect way to stand out (in a good way) at any skatepark.
#2
Robert Neal Itachi Skateboard Deck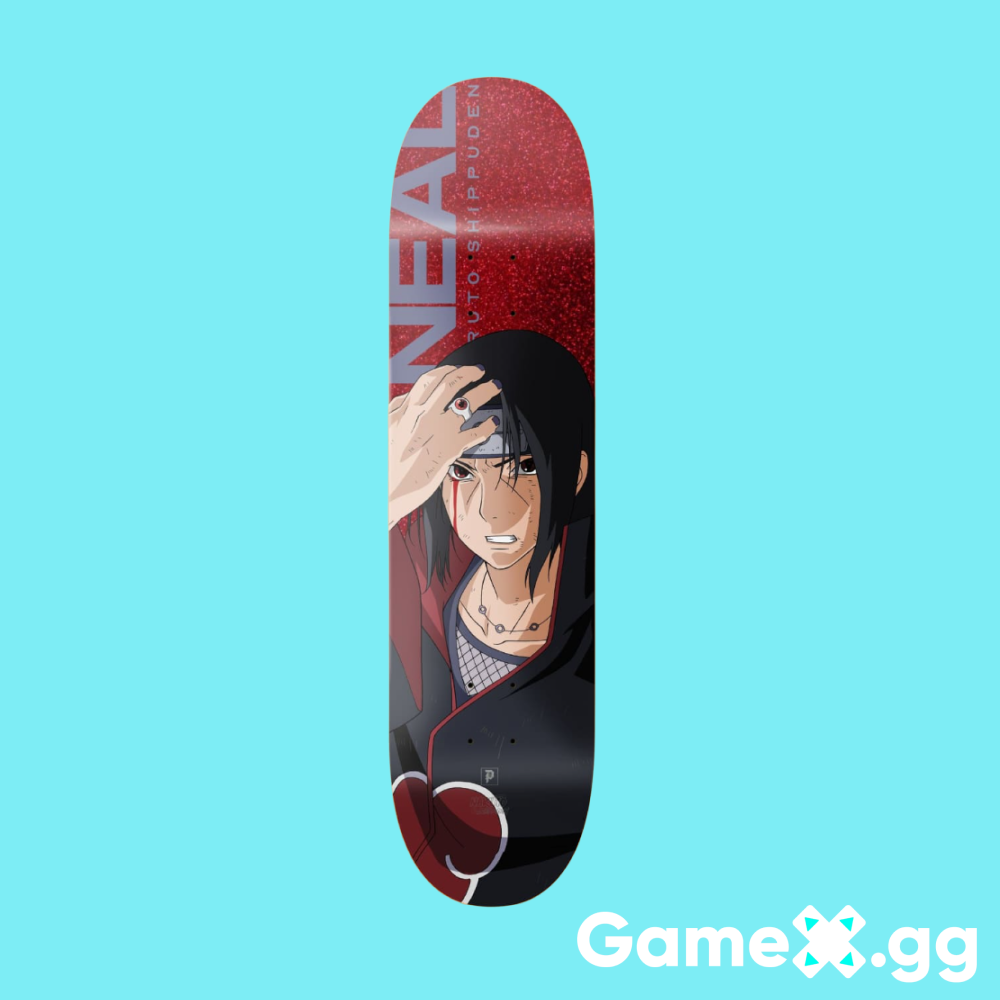 Robert Neal has perfectly captured Itachi Uchia in this deck. Almost everything iconic about the character is in the artwork, including his Akatsuki robe and ring and the activated Amaterasu with blood running down his Sharingan Eye. Oh, and the background color matches the Sharingan and is holographic, so that's pretty awesome.
#1
AJTouch Egyptian Gods Yugioh Skateboard Decks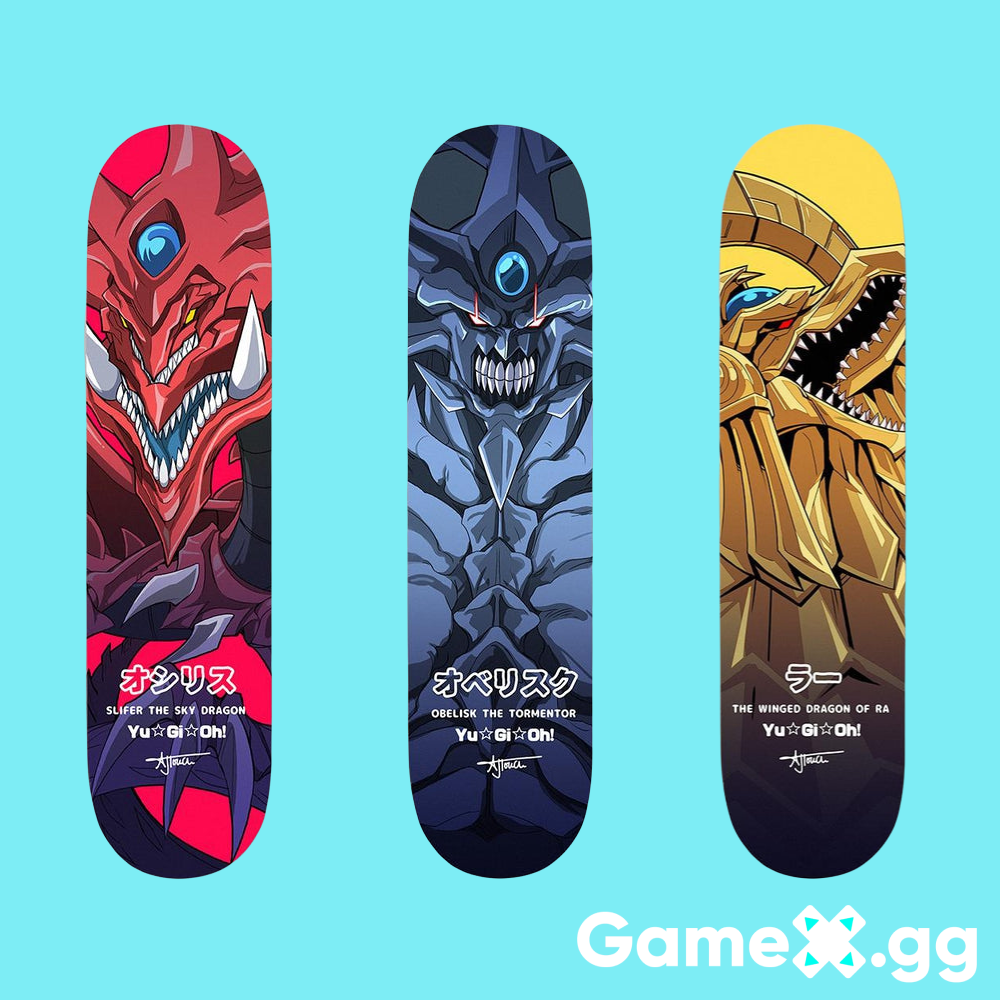 The almighty Egyptian God cards from Yugioh are now skateboard decks! There's a deck for Slifer the Sky Dragon, Obelisk the Tormentor, and the Winged Dragon of Ra, and we recommend picking up all three. We wish these existed in the 90s; anyone with these would be king of the playground (or rather, the King of Skate!). If you're into Yugioh 5D's, you can have a speed duel by skating around on these nostalgic decks. But seriously, these decks have been sold out for quite sometime and almost never appear on the secondary market. We can't even direct you to a website to buy them; that's how rare they are.