Most Valuable Sailor Moon Toys For Fans and Collectors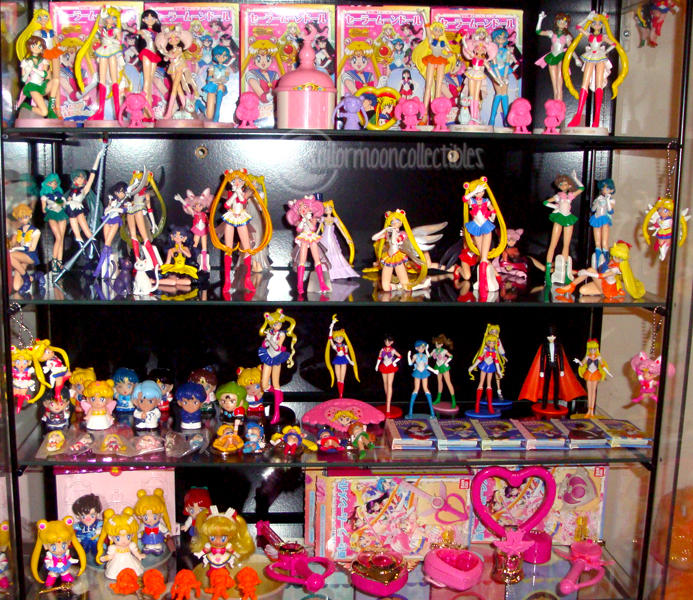 When it comes to anime, buying collectibles can quickly add up to hundreds of dollars. If you are a hardcore collector, though, and want to own a bit of merchandise from your favorite series, then this premium goes up even more. In the case of Sailor Moon toys, you would be looking at paying over $1,000 for just a couple of the series' rare items, many of which can only be bought through second-hand marketplaces.
Sailor Moon Dolls
Most anime fans believe that collecting figures is the most expensive part of the hobby. With Sailor Moon, this simply isn't the case as the series doll lines far exceed the price of most figures. Even more surprising is the fact that only one of the doll series is made by a premium toymaker. The others are from the days when Sailor Moon just started to become popular, making them even harder to collect.
Here's how much you can expect to pay for sets of each doll type (new in box):
Irwin Doll Set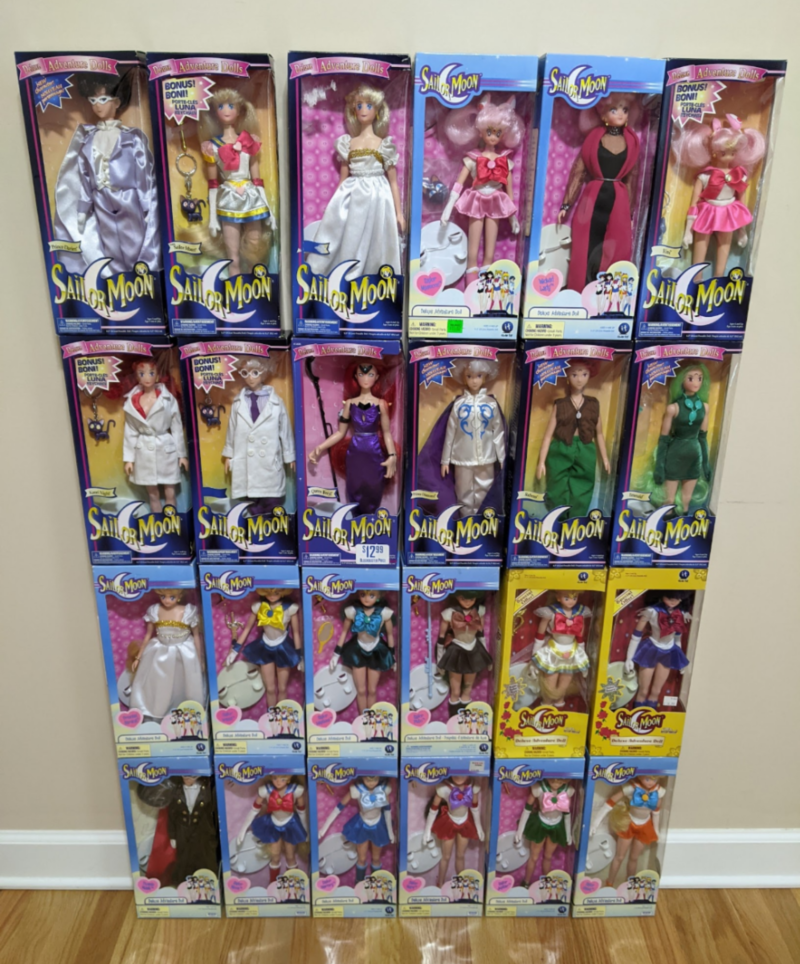 Price: $10,000+ for a full set
Bandai Dolls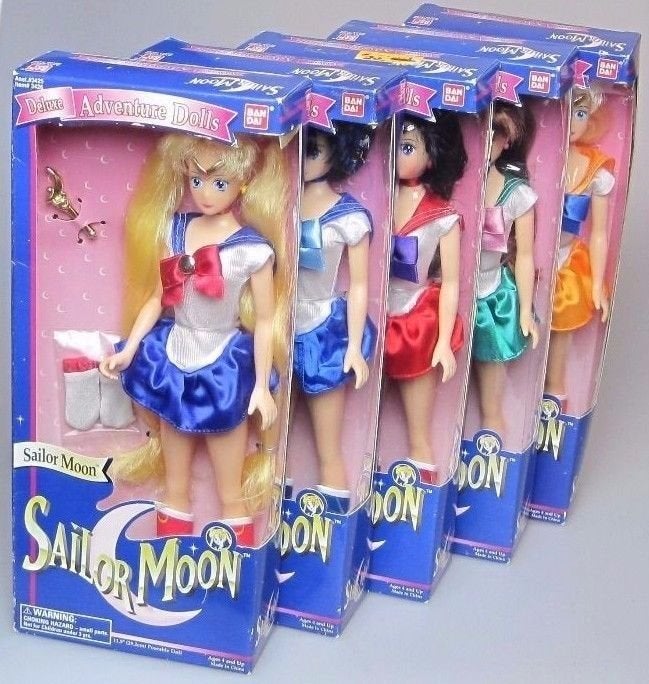 Price: $50 to $100 per doll
Sailor Moon Pullip Dolls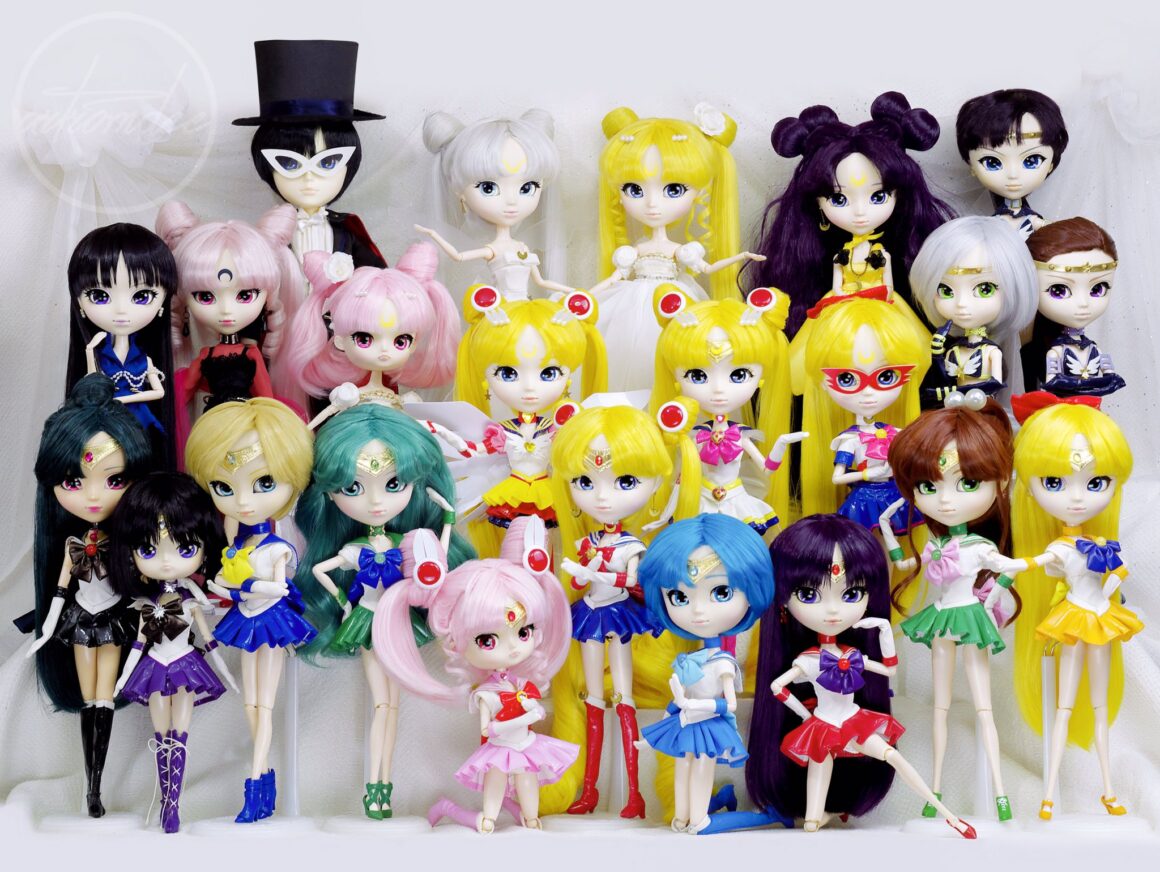 $150 to $500+ per doll
The Irwin Dolls were produced in America, so they are the easiest to get and often sold in full sets. The Bandai dolls are older Japanese dolls, which have to be imported. The Pullip Dolls are newer, but are made by a luxury doll manufacturer in small batches in Japan.
In every case, you are looking at buying from collectors, and if you want them in the box and in great condition, then you will need to spend thousands of dollars to complete your collection. Luckily, these are pretty easy to import as every doll in each line can be found for sale on sites like eBay.
The good thing about dolls is many people bought them to put up for their children, meaning that they are easier to obtain than some of the items that are lower on our list.
Sailor Moon Cards
Sailor Moon trading cards are also notoriously expensive, especially if you want to collect the whole set. It's almost impossible to find the entirety of a trading card collection together, as they were released in sets. For a complete set of the part 11 Amada cards, you are looking at paying $500+. If you want the Kira cards as well, then you need to be ready to spend $1000+ for a set.
The Kira price doesn't even include the 22k gold 5th-anniversary card, which is probably the rarest Sailor Moon trading card in existence. In fact, there's only one listed on eBay with a price tag over $3000. You are also looking at importing these cards, and while they may be small, it's hard to protect them during the shipping process. That leads to bulkier packaging, faster shipping, and a huge hike in their import costs.
If you care about quality, you should also know that it's a bit rarer to find these cards with grading. This means that you will need to closely look at pictures and rely on them to figure out what type of condition each card is in. Many of the current listings even note that some cards have slight bending from their age.
You will also find that you are spending a lot of time trying to track down sets. You may need to use Japanese proxies shipping services to get access to Japanese resell sites, which can be even more pricey, depending on if the seller is willing to ship outside of Japan when dealing with such high-value collectibles.
Children's Toys
Children's toys aren't generally something you think of as really being collectible, but they are. There are several older Sailor Moon children's toys that now go for a premium. Sadly, these can be a bit hard to hunt down, especially when using the internet, as these toys are more prone to wear and tear from the children who played with them. It's even harder to find some of these toys that still have the original packaging in one piece.
Here are the most expensive children's toys:
Sailor Link – $1,990
Sailor Moon Royal Music Box – $1500+
Star Pendant Music Box – $5,999
While these prices may seem to be much cheaper than some of the other items on this list, there are some things you should keep in mind. These are all used items from the '90s that are in an ok packaging condition at best.
You can also tell that these items have been played with, and while they aren't chipped, there is some light scratching and smudges that will likely be found on just about all of them. They are also bulky, and due to the old packaging, they need fast shipping and enhanced protection. This makes their import fees a bit high as you don't want to invest in these items only to go with a cheap shipping option.
Sailor Moon Wands
Toy Wand are fun remakes of the items in the series that usually light up and play sounds. They are mostly made out of hard plastics, but even when they are first released, they can be quite costly and only run in limited batches before they completely sell out.
Here are the most expensive wand toys that you can buy.
Bandai Cosmic Crescent Wand – $3,000
Uranus and Neptune Lip Wands – $1,699
Cutie Rod – $1,699
These three items are all from the '90s and are once again in used condition. The sellers all note their age and that they are not perfect. A new version of every one of these items has been made, but there is a stark difference in how they look and their packaging.
If you are planning to buy wands this old, we highly recommend looking closely at pictures and asking the owner to take some extras for you just to verify that these are in decent condition. Many of these wands were likely played with for quite some time, which means that small scratches and fingerprints are likely.