Jumbo Pokemon Cards: Everything You Need to Know
Once you've been caught in the colorful whirlwind of the Pokémon Trading Card Game, it's hard not to be drawn in further by the allure of its larger-than-life variants – the Jumbo Pokémon cards. These oversized collectibles bring an entirely new dimension to the vibrant world of Pokémon, captivating enthusiasts with their immense scale and often extraordinary designs.
Welcome to our comprehensive exploration of Jumbo Pokémon cards – towering titans that dwarf their standard-sized counterparts, while drawing the spotlight with exclusive artwork and rarely seen Pokémon. In this article, we delve into the origins of these giant cards, their distinctive appeal, and the unique place they occupy in Pokémon lore. Whether you're a seasoned collector or a beginner in the Pokémon universe, journey with us into the fascinating world of these oversized wonders that redefine 'catching them all.'
Aimed at those with a penchant for the peculiar and a love for the larger than life, Jumbo Pokémon cards might just be the next big thing to hit your collection. Let's dive right in!
Types of Oversized Pokemon Cards
Box Toppers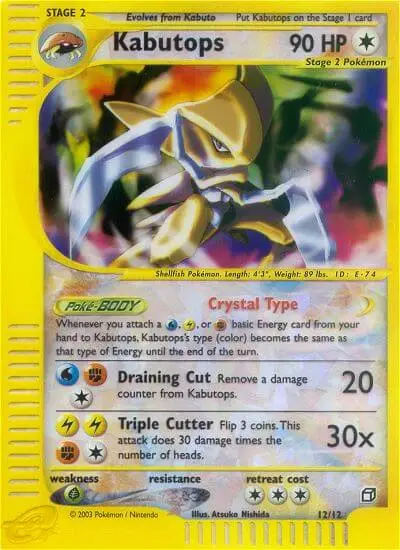 Only a handful of sets ever had Box Topper Pokemon cards, and even fewer were actually oversized. 16 of these oversized cards exist out of the 26 ever released and all have a unique reverse holo printing pattern. These cards are incredibly rare and a decently graded one is worth quite a bit these days.
Box Topper cards were first introduced in the Pokemon Legendary Collection as a unique addition found within sealed booster boxes, serving as a bonus for those who purchase an entire box of booster packs. The first batch of box toppers had dimensions of 126.5 x 90.0 mm, a noticeable increase from regular Pokemon card sizes (87.0 x 63.0 mm) and smaller than the Jumbo cards' size of (205.5 x 145.5 mm).
With the release of the EX Team Magma vs Team Aqua set, Box Toppers transitioned to Regular-sized cards, boasting designs unique to each set. However, after the EX Holon Phantoms set was introduced, Box Toppers were discontinued, and instead, Nintendo began releasing Pokemon figurines as bonus incentives.
Jumbo Cards
Jumbo cards are much bigger but are significantly more common as the vast majority of these come in box sets. Initially intended to display the prize card of the Wizards of the Coast Battlezone tournaments, these cards captivated collectors with their size brilliance. They've been given out at official events, movie promotions, and even at a dance competition!
The first Jumbo Pokemon was Pikachu, released in Top Deck Magazine (February 2000). Even though this card was printed decades ago and was the first of it's kind, it's not worth a lot of money – a raw version sells for under $30.
Nintendo continues to release jumbo Pokemon cards in special edition sets and does not have any plans to discontinue this card type in the near future. It's important to note that, with the added size, the official cards have a high level of detail and any blurriness or fading in a well preserved card is a strong sign of a counterfeit.
Most Valuable Jumbo Pokemon Cards
The majority of oversized Pokemon cards are not very valuable, especially cards from modern sets. The bulk of expensive jumbo cards were printed as box toppers in the Legendary Collection set, with some selling for hundreds of dollars. Below is a list of the most expensive jumbo cards in 2023:
Mewtwo Box Topper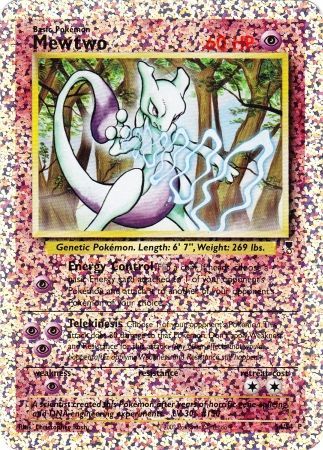 Set:
Legendary Collection

Release Date:
May 2002
Avg Price: $120
Rocket's Mewtwo Jumbo "Winner"
Set:
Battlezone

Release Date:
June 2003
Avg Price: $150
The Rocket's Mewtwo card is from the WotC Battlezone Tounament kit and only intended to display the winner's prize.
Alakazam Box Topper
Set:
Expedition

Release Date:
September 2002
Avg Price: $175
Espeon Box Topper
Set:
Aquapolis

Release Date:
January 2003
Avg Price: $175
Shadow Lugia Card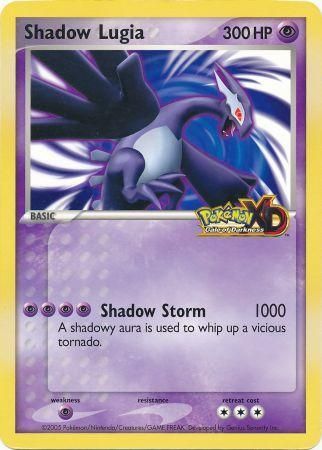 Set:
Promotional Release

Release Date:
October 2005
Avg Price: $200
The Shadow Lugia card was first distributed at the Nintendo World Store Pokémon XD: Gale of Darkness launch event. For you Pokemon TCG players, this has the highest attack damage of any officially printed card!
Ho-oh Box Topper
Set:
Skyridge

Release Date:
May 2003
Avg Price: $300
Entei Box Topper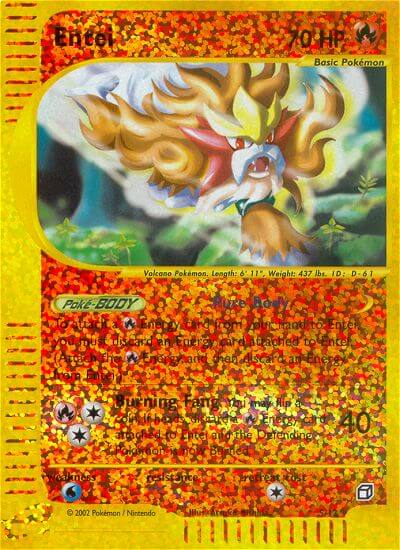 Set:
Skyridge

Release Date:
May 2003
Avg Price: $350
Charizard Box Topper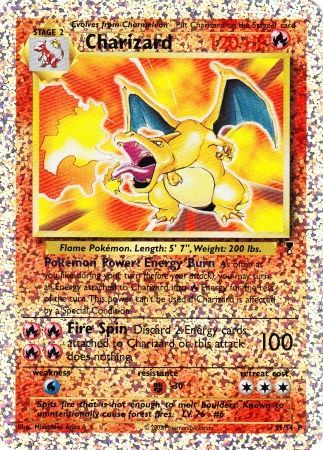 Set:
Legendary Collection

Release Date:
May 2002
Avg Price: $400
Collectors Commonly Ask
How big are jumbo Pokemon cards?

Starting with the promotional release of Pikachu from Top Deck magazine in 2000, these cards were a whopping 8 x 6 inches and following the release of Meowth VMax in 2020, the size of jumbo cards was reduced to 7.5 x 5.5. Box toppers measure 5 X 3.54 inches, though only half of them were oversized.
What's the best way to protect my jumbo Pokemon cards?

Just like with any standard card, penny sleeves and top loaders for every size can be bought, though it might take a little searching. There's even an official jumbo binder made specifically for the 2020 and later jumbos.
Can jumbo Pokemon cards be graded?

Yes they can! The process is basically the same as grading any other card, and can be performed by any of the top grading companies (PSA, BGS, or CGC).
Can jumbo Pokemon cards be used in tournaments?

No they cannot. In fact, some of these cards have really silly and broken effects as a joke.
Closing Thoughts
Oversized Pokemon cards offer a unique and captivating experience with their larger-than-life dimensions and exclusive artwork. Whether box toppers or tournament showcases, the history of jumbo cards have made some of them highly desirable among enthusiasts. Whether you're a seasoned collector or a newcomer, jumbo cards offer exciting and extraordinary dimensions to your Pokémon collection.